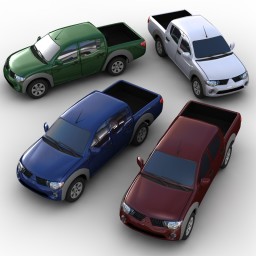 Grab a copy of my pickup truck 3D model on TurboSquid for free. I'm giving it away as it was a class project and it's not something that was selling well anyway. It's available in the following formats: C4D, FBX, Maya, OBJ & WRL.
I would appreciate any feedback about the model (You can just post a comment here, and/or leave a review at TurboSquid) and I hope you can find a good use for it.
Get it either by clicking my store link at the top of the page, or by using the button at the end of the page.

If you've made it this far down the page and would like to see some additional images of the model (from the construction phase) then visit my Muddy Pickup Truck 3D Model Page.