This Polygonal wallpaper, inspired by some of the Android 4.1 (Jellybean) wallpapers and is my first ever wallpaper (desktop) that I've published. There are sizes for various desktops and I've even re-rendered it for the iPad 1 and 2 (1024×1024), the iPad 3 (2048×2048), and the new Macbook Pro Retina (2880×1800). Because each size is rendered separately, the size you choose will be slightly different as the cropping is calculated in 3D and not simply done post-render.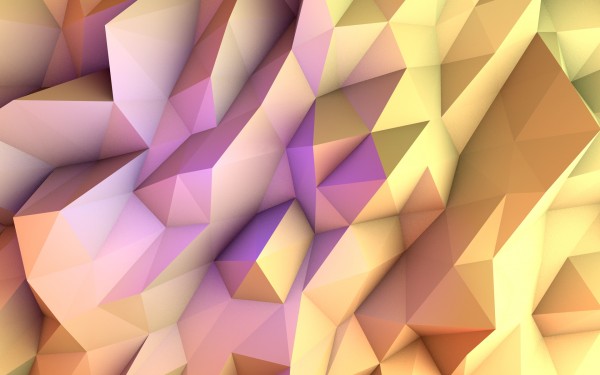 Here are the download links for the various sizes:
You can download all the sizes here as a zip file if you prefer to have them all in one download. Share the post if you like it, and please comment if you've got something to add.
I've also added a download of the scene file so you can tweak the scene and change the colors if you have Cinema 4D and want to play around with the concept.