Recently, TurboSquid has been featuring their artists on the home page of their site and posting interviews n their blog.
I was lucky enough to be chosen for a feature! My motorcycle model was paired up with another talented artist's motorcycle rider model, and they were rendered together for a large featured image on Turbosquid's home page.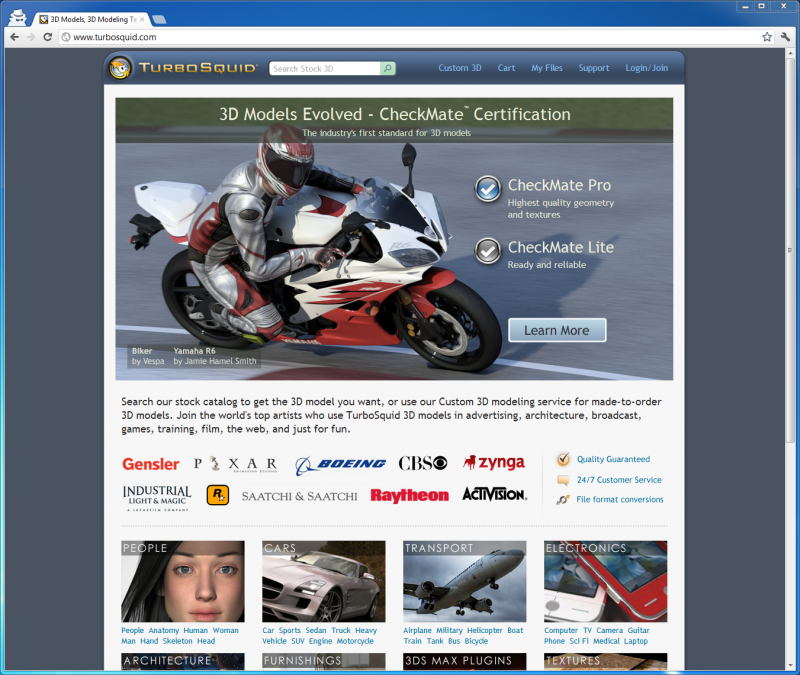 The home page feature on TurboSquid is primarily to show off Checkmate models. Checkmate is TurboSquid's relatively new certification process for modeling standards. They are aiming to create a series of standards that allows buyers to see at a glance, if the model will behave well when importing and if the geometry for that model follows best practices. See more about their Checkmate program at their site (link above).
I was also interviewed (via email) and the interview is posted on TurboSquid's blog.