This image is of my latest bit of work on the KTM RC8 model I'm creating. It shows a detailed area of the front wheel, showing the brake caliper, brake rotor and fork end.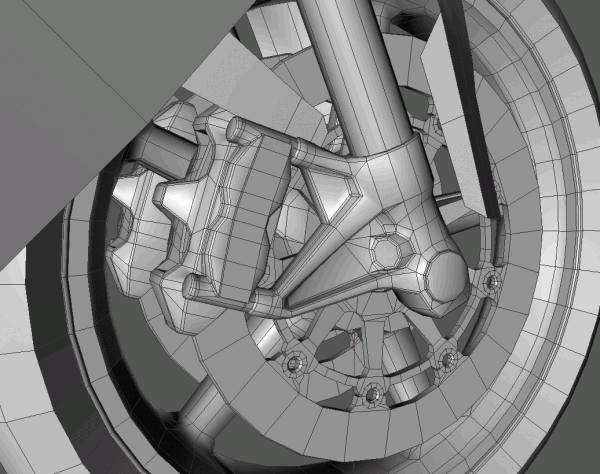 The resolution of the caliper itself is a bit high for my liking, but after performing the Boolean operations and necessary shaping, it demanded the current level of detail. In comparison to the mount it's connected to, I feel that it just has a bit too much detail to be appreciated. For a comparison, check out the Triumph Daytona's Front Caliper.
Having criticized the braked caliper, it's important to note that it was modeled from only photographs and I just modeled it until it looked right.
Let me know what you think in the comments, and stay tuned for more updates on this model.