Many of my Five Minute Tips come from a place of exploration; sometimes I find a tool (or remember a tool that I used once) and think to myself, "Wow, that would make a good Five Minute Tip video!". The Project tool Five Minute Tip is just that kind of tip. I used to use this tool a lot when working at my last job where I would need to enhance architectural models with extra features… but I digress. This week's tip focuses on this "Project" tool and how it can be used.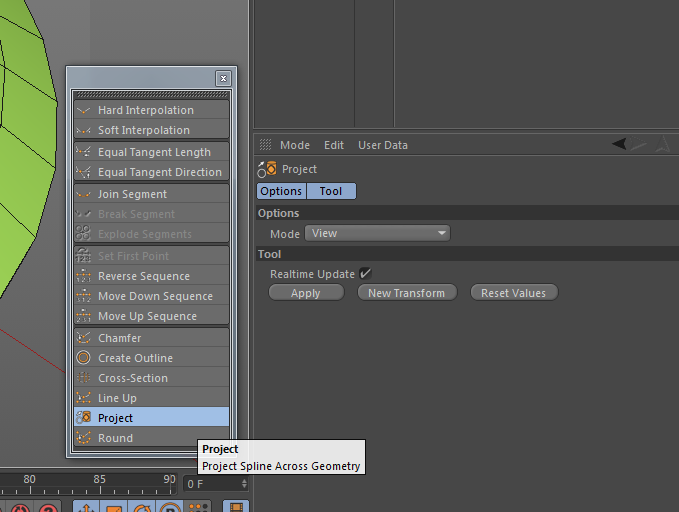 The Project tool allows you to project a spline onto a surface or other geometry. See the video below for two possible uses.
Note:
I've taken the time to add some call-outs for keyboard shortcuts in my last couple of Five Minute Tip videos. One of my viewers suggested it, and I'd love any feedback on whether you like it or not. Is it a helpful addition? Or is it more of a distraction?
Update:
Thanks to a tip from José Espizua, it turns out that there's a feature allowing this behavior with polygonal objects too! Check out this preview.